Please click here for Current Theosophical Events in Cardiff
कार्डिफ में वर्तमान थियोसोफिकल घटनाक्रम के लिए यहां क्लिक करें
The Cardiff Blavatsky Archive
कार्डिफ ब्लावात्स्क्य पुरालेख
A Theosophy Study Resource
एक ब्रह्मविद्या अध्ययन संसाधन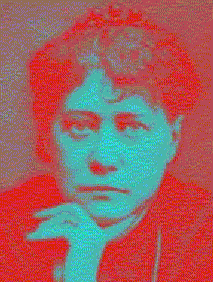 HELENA PETROVNA BLAVATSKY (1831-91)
Еле́на Петро́вна Блава́тская
Олена Петрівна Блаватська
हेलेना पीईटीआरओवीएनए ब्लावात्स्क्य
Cardiff, Wales, UK, CF24 – 1DL.
_____________________________
Cardiff Theosophical Society
Mission Statement
The dominant and core activity of Cardiff Theosophical Society
is to promote and assist the study of Theosophical Teachings
as defined by the writings of Helena Petrovna Blavatsky,
William Quan Judge, Alfred Percy Sinnett and their lineage.
This Mission Statement does not preclude non Theosophical
activities but these must be of a spiritual nature
and/or compatible with the Objects of the Society.
____________________________
Link to Main Cardiff Theosophical Society Website
OBJECTS OF THE THEOSOPHICAL SOCIETY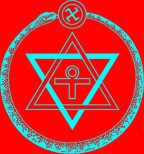 1. To form a nucleus of the Universal Brotherhood of Humanity without distinction of race, creed, sex, caste or colour.
2. To encourage the study of Comparative Religion, Philosophy and Science.
3. To investigate unexplained laws of Nature and the powers latent in man.
Theosophy has no dogma, no priesthood
or diploma elite and recognizes no spiritual head.
All ideas presented at meetings are for consideration.
ब्रह्मविद्या कोई हठधर्मिता, कोई पुजारी है
या डिप्लोमा कुलीन और कोई आध्यात्मिक सिर पहचानता है.
बैठकों में प्रस्तुत सभी विचारों पर विचार के लिए कर रहे हैं.
_________________________________________________________
The Life of H P Blavatsky
हेलेना पीईटीआरओवीएनए ब्लावात्स्क्य
Marriage and Travel 1848 - 1858
First Meeting with Morya, London 1851
H P Blavatsky and Guiseppe Garibaldi
The Battle of Mentana 1867
From Apprenticeship to Duty 1870 - 72
The Spiritist Society in Cairo
First meeting with Mme Coulomb
H P Blavatsky, the Legendary Smoker
H P Blavatsky meets Colonel H S Olcott
1874
H P Blavatsky meets W Q Judge 1874
An account by W Q judge in which he relates personal
experiences of H P Blavatsky's unusual powers.
The Theosophical Society gets off the Ground
 By H S Olcott with H P Blavatsky
1876 – 1878<![if !supportNestedAnchors]><![endif]>
Influence Grows Despite Inactivity
Established in India 1879 -1884
By Sara M Carmichael
The Coulomb Conspiracy and the Report of the S.P.R. 
(Society for Psychical Research) 
H P Blavatsky by Colonel Olcott
Extract From The Mahatma Letters to A P Sinnett
Her teachers assess HPB's suitability as teacher
The Credential of H P Blavatsky
A defence of H P Blavatsky's record in India By W Q Judge
Mr Bertram Keightley's Account of
The Writing of "The Secret Doctrine."
H P Blavatsky and Countess Constance Wachtmeister
By Countess Constance Wachtmeister
by The New York Daily Tribune
H P Blavatsky meets Mohandes K Gandhi
Concerning H.P.B. Stray Thoughts on Theosophy
By G R S Mead
H P Blavatsky's Funeral Oration
Composed by members of the Theosophical Society and delivered by G R S Mead
 By Laura M Cooper
The Late Madame Blavatsky. Her Life as a Theosophist
By Colonel H S Olcott
White Lotus Day Celebration Programme
Our 2008 Programme is provided in response
to the requests we receive on the subject.
Background Information
History of the Theosophical Society
Russia at the Time of H P Blavatsky's Birth
Russian Society at the Time of
The Great Exhibition (London) 1851
Ekaterinoslav (now Dniepropetrovsk)
The Russo – Turkish War 1876-78
The Vicissitudes of Theosophy By A P Sinnett
A 1907 article assessing the early
progress of the Theosophical Society
Theosophy in the Context of Esoteric History
H P Blavatsky's Teachers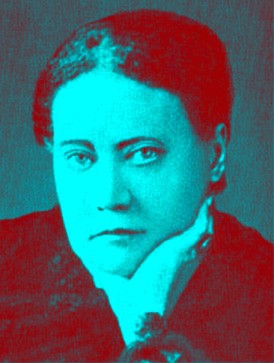 The Mahatmas as Ideals and Facts
By W Q Judge
The Masters as Ideals and Facts
By Annie Besant
Characteristics of the Masters
By A P Sinnett
By H P Blavatsky
By Ernest Egerton Wood
The Puranas on the Dynasty of the Moryas and on Koot Hoomi
By R Ragoonath Row
The Himalayan Brothers - Do They Exist ?
By Mohini M Chatterji
Accounts by Theosophists who have proved the existence of Mahatmas for themselves
 H P Blavatsky robustly defends herself against allegations that she had never
visited Tibet and that Master Koot Hoomi did not exist
Works of H P Blavatsky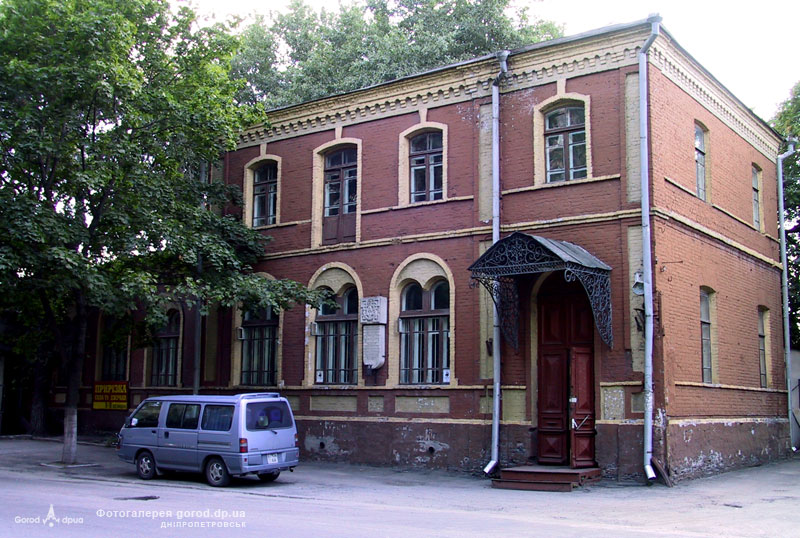 H P Blavatsky's Birthplace at
Ekaterinoslav (now Dniepropetrovsk)
Now a museum
Днепропетровск
Дніпропетровськ
The Original Programme of the Theosophical Society
From the Caves and Jungles of Hindostan
Letters by H P Blavatsky to A P Sinnet
Gems from the East - A Birthday Book
Nightmare Tales (Short stories)
Selection from The Secret Doctrine
Secret Doctrine Text Version 7.5MB
Articles by H P Blavatsky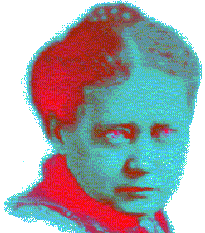 Astral Bodies or Doppelgangers
The Septenary Principle in Esotericism
Is the Desire to "Live" Selfish ?
Mediums in Ancient Times, Etc., Etc.
Ancient Magic in Modern Science
Whatever that be which thinks, which understands, which wills, which acts, it is something celestial and divine, and upon that account must necessarily be eternal. -- CICERO
A letter to the New York Sun
Published 1877
Articles from A Modern Panarion
"A Collection of Fugitive Fragments
from the pen of H P Blavatsky"
First published 1895
The Masters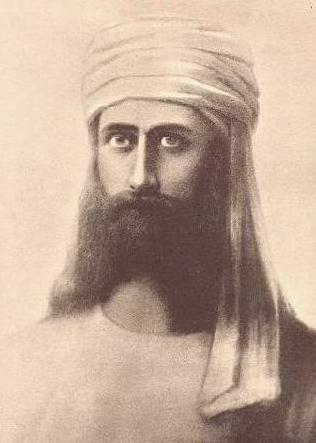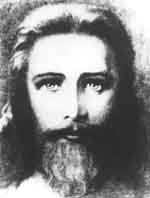 Blavatsky
Cardiff
The Cardiff Blavatsky Archive
A Theosophy Study Resource
Please click here for Current Theosophical Events in Cardiff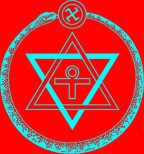 Cardiff, Wales, UK, CF24 – 1DL
Please click here for Current Theosophical Events in Cardiff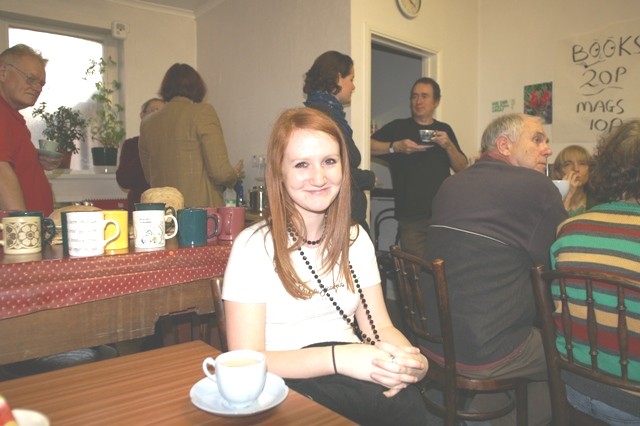 Cardiff Theosophical Society meetings are informal
and there's always a cup of tea afterwards
The Cardiff Theosophical Society Website
Please click here for Current Theosophical Events in Cardiff
The National Wales Theosophy Website
Theosophy Cardiff's Instant Guide to Theosophy
History of the Theosophical Society in Wales
Theosophical Movement in Wales
Welsh Regional Association (Formed 1993)
Letter of Separation, March 2008
Theosophy and the Number Seven
A selection of articles relating to the esoteric
significance of the Number 7 in Theosophy
Dave's Streetwise Theosophy Boards
The Most Basic Theosophy Website in the Universe
If you run a Theosophy Group, you can use
This as an introductory handout
One liners and quick explanations
About aspects of Theosophy
H P Blavatsky is usually the only
Theosophist that most people have ever
heard of. Let's put that right
Theosophy & The After Death States
Lentil burgers, a thousand press ups before breakfast and
the daily 25 mile run may put it off for a while but death
seems to get most of us in the end. We are pleased to
present for your consideration, a definitive work on the
subject by a Student of Katherine Tingley entitled
An Independent Theosophical Republic
Links to Free Online Theosophy 
Study Resources; Courses, Writings, 
The main criteria for the inclusion of
links on this site is that they have some
relationship (however tenuous) to Theosophy
and are lightweight, amusing or entertaining.
Topics include Quantum Theory and Socks,
Dick Dastardly and Legendary Blues Singers.
An entertaining introduction to Theosophy
Blavatsky Calling and I Don't Wanna Shout
The Voice of the Silence Website
A selection of articles on Reincarnation
by Theosophical writers
Provided in response to the large 
number of enquiries we receive at 
Cardiff Theosophical Society on this subject
National Wales Centre for Theosophy
Blavatsky Wales Theosophy Group
No Aardvarks were harmed in the
The Spiritual Home of Urban Theosophy
The Earth Base for Evolutionary Theosophy
The Birmingham Annie Besant Lodge
__________________________
What Theosophy Is  From the Absolute to Man
The Formation of a Solar System  The Evolution of Life
The Constitution of Man  After Death  Reincarnation
The Purpose of Life  The Planetary Chains
The Result of Theosophical Study
An Outstanding Introduction to Theosophy
By a student of Katherine Tingley
Elementary Theosophy  Who is the Man? 
Body and Soul    Body, Soul and Spirit 
Preface    Theosophy and the Masters    General Principles
The Earth Chain    Body and Astral Body    Kama – Desire
Manas    Of Reincarnation    Reincarnation Continued
Karma    Kama Loka    Devachan    Cycles
Arguments Supporting Reincarnation
Differentiation Of Species Missing Links
Psychic Laws, Forces, and Phenomena
Psychic Phenomena and Spiritualism
Quick Explanations with Links to More Detailed Info
What is Theosophy ? Theosophy Defined (More Detail)
Three Fundamental Propositions  Key Concepts of Theosophy
Cosmogenesis  Anthropogenesis  Root Races  Karma
Ascended Masters  After Death States  Reincarnation
The Seven Principles of Man  Helena Petrovna Blavatsky
Colonel Henry Steel Olcott William Quan Judge
The Start of the Theosophical Society Theosophical Society Presidents
History of the Theosophical Society  Glossaries of Theosophical Terms
History of the Theosophical Society in Wales
The Three Objectives of the Theosophical Society
Explanation of the Theosophical Society Emblem
Karma  Fundamental Principles  Laws: Natural and Man-Made  The Law of Laws 
The Eternal Now  Succession  Causation The Laws of Nature  A Lesson of The Law
  Karma Does Not Crush  Apply This Law  Man in The Three Worlds  Understand The Truth
Man and His Surroundings  The Three Fates  The Pair of Triplets  Thought, The Builder
  Practical Meditation  Will and Desire  The Mastery of Desire  Two Other Points
  The Third Thread  Perfect Justice  Our Environment  Our Kith and Kin  Our Nation
The Light for a Good Man  Knowledge of Law  The Opposing Schools
The More Modern View  Self-Examination  Out of the Past
Old Friendships  We Grow By Giving  Collective Karma  Family Karma
National Karma  India's Karma  National Disasters
Try these if you are looking for a
Local Theosophy Group or Centre
UK Listing of Theosophical Groups
Theosophy Cardiff is an independent body within the
Worldwide Theosophical Movement
Within the British Isles, the Adyar based Theosophical Society 
Bangor*Basingstoke*Billericay*Birmingham*Blackburn*Bolton*Bournemouth
Bradford*Bristol*Camberley*Cardiff*Chester*Conwy*Coventry*Dundee*Edinburgh
Folkstone*Glasgow*Grimsby*Inverness*Isle of Man*Lancaster*Leeds*Leicester
Letchworth*London*Manchester*Merseyside*Middlesborough*Newcastle upon Tyne
North Devon*Northampton*Northern Ireland*Norwich*Nottingham
Perth*Republic of Ireland*Sidmouth*Southport*Sussex*Swansea*Torbay
Tunbridge Wells*Wallasey*Warrington*Wembley*Winchester*Worthing
_______________________________
Your Own Theosophy Group Starts Here
A Guide to starting your own Theosophy Group
Wales Theosophy Links Summary
All Wales Guide to Theosophy   Instant Guide to Theosophy
Theosophy Wales Hornet  Theosophy Wales Now
Cardiff Theosophical Archive  Elementary Theosophy
Basic Theosophy   Theosophy in Cardiff
Theosophy in Wales   Hey Look! Theosophy in Cardiff
Streetwise Theosophy  Grand Tour
Theosophy Aardvark  Theosophy Starts Here  Theosophy 206
Theosophy Cardiff's Face Book of Great Theosophists
Please click here for Current Theosophical Events in Cardiff
_____________________
Tekels Park to be Sold to a Developer
Concerns are raised about the fate of the wildlife as
The Spiritual Retreat, Tekels Park in Camberley,
Surrey, England is to be sold to a developer
Tekels Park is a 50 acre woodland park, purchased
 for the Adyar Theosophical Society in England in 1929.
In addition to concern about the park, many are
 worried about the future of the Tekels Park Deer
as they are not a protected species.
Confusion as the Theoversity moves out of 
Tekels Park to Southampton, Glastonbury & 
Chorley in Lancashire while the leadership claim
that the Theosophical Society will carry on using 
Tekels Park despite its sale to a developer
Anyone planning a "Spiritual" stay at the
Tekels Park Guest House should be aware of the sale.
Theosophy talks of a compassionate attitude
to animals and the sale of the Tekels Park
sanctuary for wildlife to a developer has
No need for a Diploma in Finance and
even someone with a Diploma in Astral Travel
will know that this is a bad time economically
Tekels Park & the Loch Ness Monster
A Satirical view of the sale of Tekels Park
in Camberley, Surrey to a developer
The Toff's Guide to the Sale of Tekels Park
What the men in top hats have to
say about the sale of Tekels Park
____________________
The Adyar Based Theosophical Society
Presidential Election 2008 Results
In 2008 Radha Burnier, the current International
President of the Adyar Theosophical Society
was re-elected.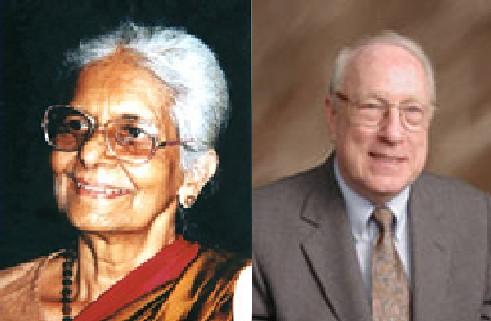 The 2008 Candidates Radha Burnier (President)
and John Algeo (Vice President)
Results & Voting Figures for the 
Adyar Based Theosophical Society
Cardiff Theosophical Society did not participate
 in the 2008 Adyar Presidential Election
2014 Presidential Election Updates
________________________
Pages About Wales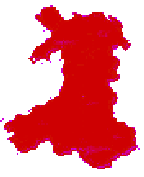 Wales is a Principality within the United Kingdom
and has an eastern border with England. The land
area is just over 8,000 square miles. Snowdon in
North Wales is the highest mountain at 3,650 feet.
The coastline is almost 750 miles long.
The population of Wales as at the
Chronology of Wales and the Celtic Tradition
A One Minute History of Cardiff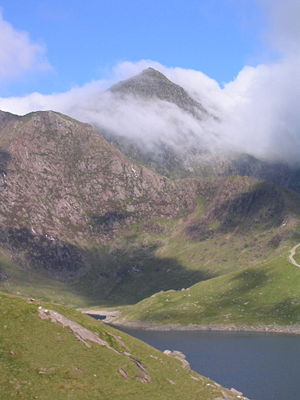 Snowdon
North Wales
The Highest Mountain in Wales at 3,650 ft.
On exceptionally clear days, Ireland, Northern Ireland,
Scotland, England and Wales are all visible
from the Summit of Snowdon, as well as 24 counties,