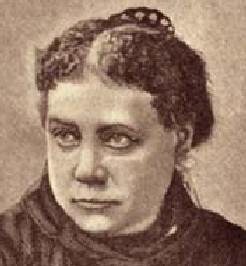 H P Blavatsky
Interview with a Mahatma
By
Rajani Kant Brahmachari
At the time I left home for the Himalayas in search of the SupremeBeing, having adopted Brahmacharyashrama (religious mendicancy), I was quite ignorant of the fact that there was any such philosophical sect as the Theosophists existing in India, who believed in the existence of the Mahatmas or "superior persons."  This and other facts connected with my journey are perfectly correct as already published, and so need not be repeated or contradicted.  Now I beg to give a fuller account of my interview with the Mahatmas.
Before and after I met the so-called Mahatma Koothum-pa, I had the goodfortune of seeing in person several other Mahatmas of note, a detailed account of whom, I hope, should time allow, to write to you by-and-by. Here I wish to say something about Koothum-pa only.
When I was on my way to Almora from Mansarowar and Kailas, one day I had nothing with me to eat.  I was quite at a loss how to get on without food.  There being no human habitation in that part of the country, I could expect no help, but pray to God, and take my way patiently on. Between Mansarowar and Taklakhal, by the side of a road, I observed atent pitched and several Sadhus (holy men), called Chohans, sitting outside it who numbered about seventeen in all.  As to their dress, &c.,what Babu M.M. Chatterji says is quite correct.  When I went to them they entertained me very kindly, and saluted me by uttering, "Ram Ram."
Returning their salutations, I sat down with them, and they entered upon conversation with me on different subjects, asking me first the place I was coming from and whither I was going.  There was a chief of them sitting inside the tent, and engaged in reading a book.  I inquired about his name and the book he was reading from, one of his Chelas, who answered me in rather a serious tone, saying that his name was Guru Koothum-pa, and the book he was reading was Rig Veda.  Long before, I
had been told by some Pundits of Bengal that the Tibetan Lamas were well-acquainted with the Rig Veda.  This proved what they had told me. After a short time, when his reading was over, he called me in by one of his Chelas, and I went to him.  He, also bidding me "Ram Ram," received me very gently and courteously, and began to talk with me mildly in pure Hindi.  He addressed me in words such as follows:--"You should remain here for some time and see the fair at Mansarowar, which is to come off shortly. Here you will have plenty of time and suitable retreats for meditation, &c.  I will help you in whatever I can."  He spoke as above for some time, and I replied that what he said was right, and that I would gladly have stayed, but there was some reason which prevented me.
He understood my object immediately, and then, having given me some private advice as to my spiritual progress, bade me farewell.  Before this he had come to know that I was hungry, and so wished me to take some food.  He ordered one of his Chelas to supply me with food, which
he did immediately. In order to get hot water ready for my ablutions, he prepared fire by blowing into a cow-dung cake, which burst into flames at once.  This is a common practice among the Himalayan Lamas. It is also fully explained by M.M. Chatterji, and so need not be repeated.
As long as I was there with the said Lama, he never persuaded me to accept Buddhism or any other religion, but only said, "Hinduism is the best religion;  you should believe in the Lord Mahadeva--he will do good to you.  You are still quite a young man--do not be enticed away by the necromancy of anybody." Having had a conversation with the Mahatma as described above for about three hours, I at last took leave and resumed my journey.
I am neither a Theosophist nor a sectarian, but am the worshipper of the only Om.  As regards the Mahatma I personally saw, I dare say that he is a great Mahatma.  By the fulfilment of certain of his prophecies, I am quite convinced of his excellence.  Of all the Himalayan Mahatmas with
whom I had an interview, I never met a better Hindi speaker than he.  As to his birth-place and the place of his residence, I did not ask him any question.  Neither can I say if he is the Mahatma of the Theosophists. As to the age of the Mahatma Koothum-pa, as I told Babu M. M. Chatterji
and others, he was an elderly looking man.
Rajani Kant Brahmachari
Find out more about
Theosophy with these links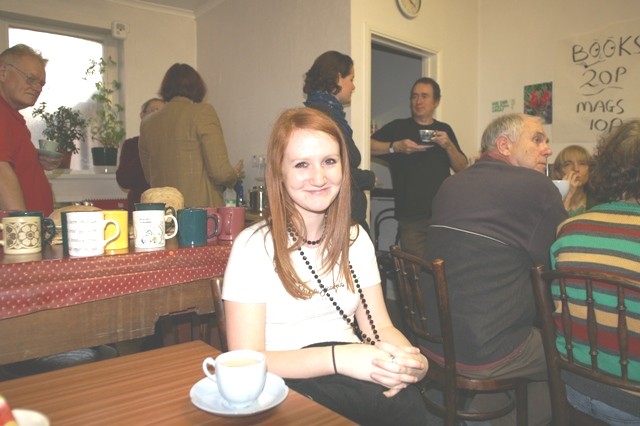 Cardiff Theosophical Society meetings are informal
and there's always a cup of tea afterwards
The Cardiff Theosophical Society Website
The National Wales Theosophy Website
Theosophy Cardiff's Instant Guide to Theosophy
Theosophy Cardiff's Gallery of Great Theosophists
Dave's Streetwise Theosophy Boards
The Theosophy Website that welcomes
If you run a Theosophy Study Group, please
feel free to use any material on this Website
Independent Theosophy Blog
One liners and quick explanations
About aspects of Theosophy
The Voice of the Silence Website
An Independent Theosophical Republic
Links to Free Online Theosophy 
Study Resources; Courses, Writings, 
The main criteria for the inclusion of
links on this site is that they have some
relationship (however tenuous) to Theosophy
and are lightweight, amusing or entertaining.
Topics include Quantum Theory and Socks,
Dick Dastardly and Legendary Blues Singers.
An entertaining introduction to Theosophy
For everyone everywhere, not just in Wales
It's all "water under the bridge" but everything you do
makes an imprint on the Space-Time Continuum.
A selection of articles on Reincarnation
Provided in response to the large number
of enquiries we receive on this subject
No Aardvarks were harmed in the
National Wales Centre for Theosophy
Blavatsky Wales Theosophy Group
The Spiritual Home of Urban Theosophy
The Earth Base for Evolutionary Theosophy
The Birmingham Annie Besant Lodge
_______________________
Tekels Park to be Sold to a Developer
Concerns about the fate of the wildlife as
Tekels Park is to be Sold to a Developer
Concerns are raised about the fate of the wildlife as
The Spiritual Retreat, Tekels Park in Camberley,
Surrey, England is to be sold to a developer.
Tekels Park is a 50 acre woodland park, purchased
 for the Adyar Theosophical Society in England in 1929.
In addition to concern about the park, many are
 worried about the future of the Tekels Park Deer
as they are not a protected species.
Anyone planning a "Spiritual" stay at the
Tekels Park Guest House should be aware of the sale.
Confusion as the Theoversity moves out of Tekels Park to Southampton,
Glastonbury & Chorley in Lancashire while the leadership claim
That the Theosophical Society will carry on using Tekels Park
despite its sale to a developer
Tekels Park & the Loch Ness Monster
A Satirical view of the sale of Tekels Park
in Camberley, Surrey to a developer
The Toff's Guide to the Sale of Tekels Park
What the men in top hats have to
say about the sale of Tekels Park
____________________
The Theosophy Cardiff
Glastonbury Pages
The Theosophy Cardiff Guide to
The Theosophy Cardiff Guide to
The Theosophy Cardiff Guide to
The Terraced Maze of Glastonbury Tor
Glastonbury and Joseph of Arimathea
The Grave of King Arthur & Guinevere
Views of Glastonbury High Street
The Theosophy Cardiff Guide to
_____________________
A B C D EFG H IJ KL M N OP QR S T UV WXYZ
Complete Theosophical Glossary in Plain Text Format
1.22MB
___________________________
Classic Introductory Theosophy Text
A Text Book of Theosophy By C W Leadbeater
What Theosophy Is  From the Absolute to Man
The Formation of a Solar System  The Evolution of Life
The Constitution of Man  After Death  Reincarnation
The Purpose of Life  The Planetary Chains
The Result of Theosophical Study
_____________________
Preface to the American Edition    Introduction
Occultism and its Adepts    The Theosophical Society
First Occult Experiences   Teachings of Occult Philosophy
Later Occult Phenomena    Appendix
Try these if you are looking for a
local Theosophy Group or Centre
UK Listing of Theosophical Groups
Pages About Wales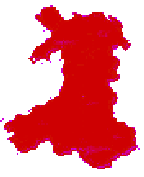 General pages about Wales, Welsh History
and The History of Theosophy in Wales
Wales is a Principality within the United Kingdom
and has an eastern border with England. The land
area is just over 8,000 square miles. Snowdon in
North Wales is the highest mountain at 3,650 feet.
The coastline is almost 750 miles long.
The population of Wales as at the